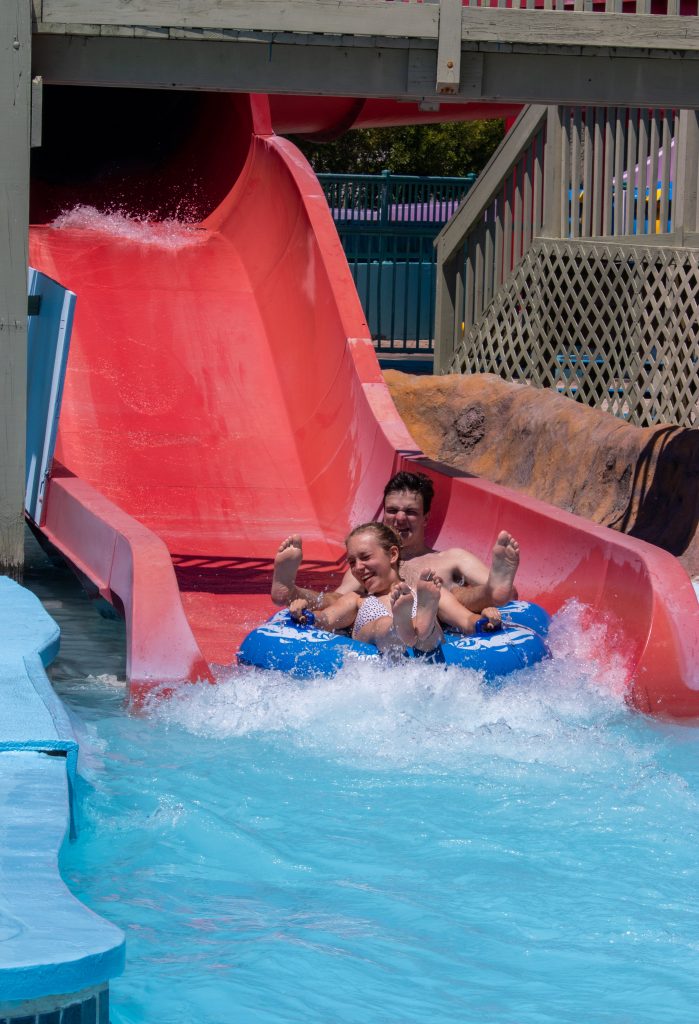 Master Blaster Information
It's Splash Mountain's famous water roller coaster! This one is for double tubes only – but single riders are allowed – which means double the fun and double the speed as you fly down this high-speed slide. The Master Blaster is the park's first water slide to go uphill! Hold on tight!
Slide Depth:
2.5ft
Weight Requirement:
Single riders must weigh at least 100lbs / combined weight of 2 riders not to exceed 400lbs
Height Requirement:
42"