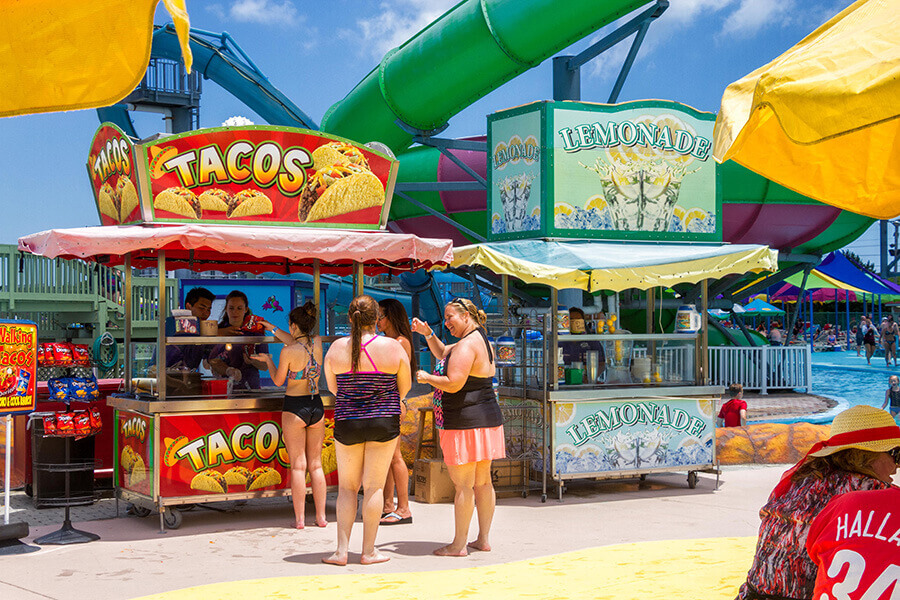 Food & Drinks Information
All of this sliding and splashing leads to a serious appetite. You'll find all your amusement park goodies, from hamburgers to hot dogs, french fries to fresh squeezed lemonade, pretzels to popcorn, and funnel cakes to Dip and Dots ice cream! Refuel and head back out again for fun-filled adventures at Splash Mountain!
Visa and MasterCard are currently accepted only at Big Willie's.