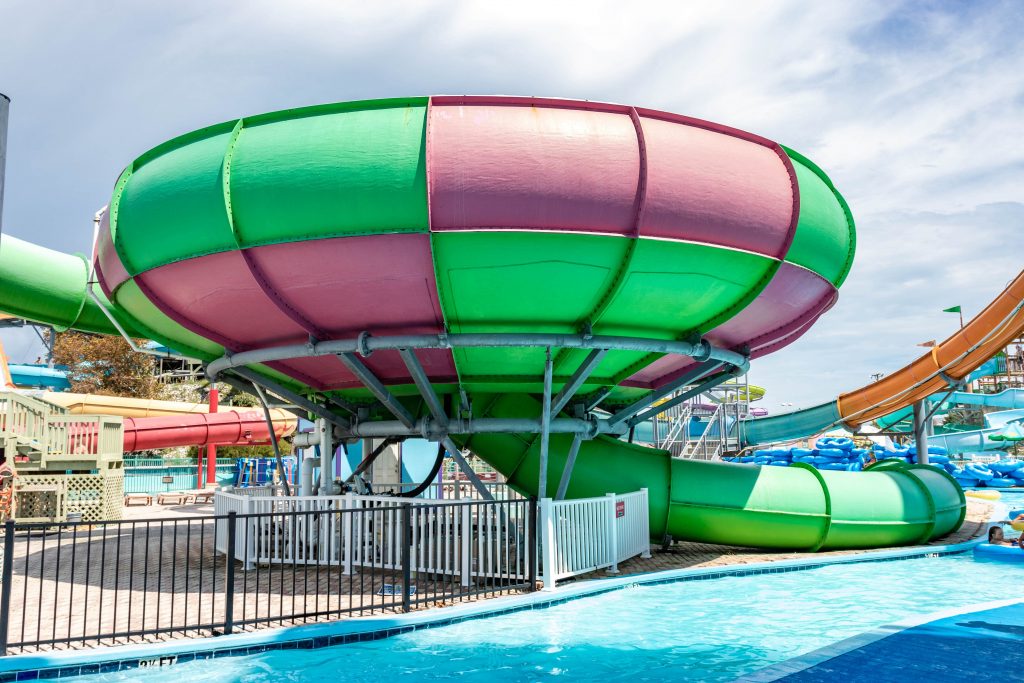 Eye of the Hurricane Information
Grab your tube and be prepared to enter the Eye of the Hurricane! Round and round (and round) you'll go as the hurricane sucks you in and spits you right back out! Hold on, it's going to be a bumpy ride! Double tubes only.
Slide Depth:
3.5ft
Weight Requirement:
Recommend that combined weight of 2 riders does not exceed 400lbs
Ride Restrictions:
42" with life vest / Double riders only
Height Requirement:
42"