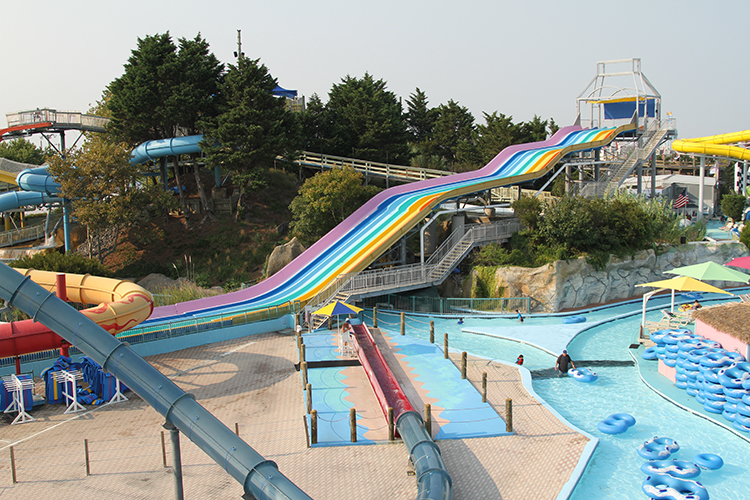 6 Lane Speed Slide Information
It's a classic water park favorite, pitting you against friends, family and even strangers, as you race to the finish! The six-lane slide provides smooth, fast-paced fun as you race to the end. You'll find yourself racing your way down this super slide over and over again!
Weight Requirement:
Less than 250lbs recommended
Height Requirement:
42"